Krystal Dental Care
Satellite, Ahmedabad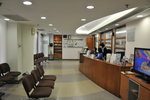 About Krystal Dental Care
Clinic Address & Location
180, Titanium City Center, Near IOC Petrol Pump, Anand Nagar Road, Satellite, Ahmedabad
My News Feed
Get all dental problems solutions with Dr.Shashwat Jain (MDS Prosthodontics)

We are having complete safety precautions from covid19 for all visitors and patients.

Your smile and security both are our priority.

#worldenvironmentday #krystaldentalcare #dental #dentist #dentalaligners #perfectsmile #dentalcare #dentistry #oralcare #smile #teeth #tooth #dentalhygienist #orthodontist #cosmeticdentistry #cosmeticdentist #dentalclinic #dentalcare #implant #teethalignment #happypatient #confidentsmile #dentalhealth #dentalhygiene #teethcaretips #amdavadidemand #Ahmedabad #dentistnearme #digitalsmiledesign #dentalimplants #dentalimplantology #bioclear #compositefilling #veneers #veneers_smile #dentures #denturist
#worldenvironmentday #krystaldentalcare #dental #dentist #dentalaligners #perfectsmile #dentalcare #dentistry #oralcare #smile #teeth #tooth #dentalhygienist #orthodontist #cosmeticdentistry #cosmeticdentist #dentalclinic #dentalcare #implant #teethalignment #happypatient #confidentsmile #drjigar #dentalhealth #dentalhygiene #teethcaretips #amdavadidemand #Ahmedabad #dentistnearme
According to WHO & CDC, 50 per cent of smokers are more at risk of contracting COVID-19 than non-smokers. So quitting is the best thing they can do to lower their risk from coronavirus, as well as the risk of developing cancers, heart diseases and respiratory illnesses.
So, lets spread awareness on this *WORLD NO TOBACCO DAY* and move towards a healthy lifestyle.
/shashwat.jain.35175/posts/10159874259717174
MOTHER'S DAY - a chance to say THANK YOU to the warriors who always stood by us since the day we were born...
This is what we strive for... An excellence with emotional touch. Understanding what out patients need and delivering on their expectations. We as TEAM KRYSTAL bring to you the most beautiful, ethical and internationally standardized treatments to make you smile better.
#happypatient #happyteam #teamkrystal..
Composites to the rescue - BLASTING of surface - the only way to remove biofilm completely (other than grinding the tooth surface)
/1845177389034741/posts/2268455956706880/
Looking for full time RECEPTIONIST / MANAGER.
(at a multispeciality dental clinic in satellite)

Qualifications -
1. Basic knowledge of computer
2. Decent communication skills
3. Fresher /experienced
4. Good organizational skills.

Interested candidates can send their resume on drs@krystaldentalcare.com / whatsapp on 9978601890. You'll receive a call for interview.
Adding happiness to smiles..
#krystaldentalcare #2years #anniversary
#krystaldentalcare #2years #anniversary
#digitalsmiledesign #smiledesign #veneers #lifechanging #happiness #dentistinahmedabad #prahaladnagar #krystaldentalcare #christiancoachman #dsd #prosthodontist #manipaluniversity #manipalcollegeofdentalsciences #cosmeticdentistry #whiteteeth #ceramics #dentalsmile #ahmedabad_instagram
@shashwat_prostho
#krystal #dentalclinic #workplace @ Krystal Dental CARE - Digital Smile Design & Implant Centre
#smiledesign #krystal #dentalcare
Its just the smile which says a lot without using words... #KRYSTALDENTALCARE #SMILES #COSMETICDENTISTRY #DENTISTRY #AHMEDABAD #SMILEDESIGN #VENEERS #ADDINGSMILESTOHAPPINESS
Are you afraid to smile in public because of your ''NOT SO GOOD LOOKING" teeth?
Ever wondered why the BOLLYWOOD / HOLLYWOOD CELEBRITIES smile so beautifully?
Do you dream of getting a CELEBRITY SMILE but fear about results?
Let us introduce something amazing - the future of smile design - DIGITAL SMILE DESIGN

What is so amazing about Digital Smile Design?

1. TEST DRIVE - You get to see and feel your smile before even starting the treatment. COME LETS TAKE A SMILE TEST DRIVE & THEN DECIDE FOR YOURSELF, like you take it for your car.

2. Smile is not only about teeth, it comes as a whole from face, character and personality. YOUR TEETH SHOULD BE A PART OF YOUR FACE PROPORTIONS AND PERSONALITY.

3. CHANGE - Not only your SMILE, but the way you LIVE THE SMILE. Confidence seeps in, the way you talk changes when you know that your smile rocks.

TRY IT OUT - YOU GOT EVERYTHING TO GAIN.
Everyone wants to tour to kerala for its beauty. But today it is in disastrous state due to excessive floods as everyone knows. So come forward and help them financially. I donated this little amount.. But if everyone donates it will make huge amount...
WE ARE DOING OUR SMALL BIT - WILL YOU?
/ScienceNaturePage/videos/1275944889204433/
#digitalsmiledesign #krystaldentalcare #addingsmilestohappiness #predictiontoperfection #dentistry #smiledesign #emax #veneers #storyofasmile
"The light of that night"

2 weeks ago, I left for a medical camp trip to a pilgrimage which is hugely believed in our region n religion & this was an auspicious day so a huge turnout was expected.
We were a group of young 18 medicos from different specialities. Reached the destination around 1am, breezy night. The camp was supposed to start in morning around 9 am as most of the devotees would be requiring the medical attention.
So, it was decided that we will complete our visit to temple which is around 3650 stairs / 5 km to the top of the hill & return by the time camps starts.
1.45 am - journey starts.
1.50 am - 1st stop at smaller temple and then further journey.

Barely 200 steps done n thats when the first thought of quitting pops in my mind (Its long way up, seeing the top of hill lighting up, I'll not be able to, I'll have to return from half way up so y not now).
But some how when i stopped further climbing while thinking all this, heart became relaxed n breathing became normal. I continued, n a flashback of some saying popped up in mind - "WHEN YOU GET TIRED, LEARN TO REST NOT TO QUIT"

Again 100 more steps on that hilly terrain n chilly winds, I almost was on the edge of quitting n every step further was screaming out loud - QUIT n go back n rest. MY HEARTBEATS WERE NEVER SO LOUD N CLEAR. BREATHS WERE NEVER SO HEAVY - Every piece of body n mind were shouting out loud- QUIT N GO BACK.

But then there was this young doctor, actually my associate dentist (Ishita) who would quitely stop ahead of me whenever I stop - she would just tell me calmly - "sir chalo - ho jaega" That calmness n small bit of motivation was my ray of hope till i had completed almost 1800 steps - half the journey.
"MOTIVATION IS SOMETHING WHICH DRIVES YOU FORWARD - I know i would have quit, my every step my body asked me to quit n go back but this calm feeling of someone believing in you n you wondering that might be true, sometimes drives you to unexpected heights"
At almost 2000 steps, 1st drop of water i found somewhere was nothing less than an elixir. N the 1st feeling i had was "Its my effort which gave me the feel of elixir - had it been an easy path n an easy walk - this feel would not be there."
I knew it's same no. of steps up n down from this point - n I would be the biggest loser if i turn back from this point.
Another 200 steps up n then it was steep climbing n i was gasping n strong breeze had made it more difficult - the speed reduced n but i continued - I told Ishita to go faster as I knew I won't be quitting now in any condition. We had another person in our group, who was waiting there to catch up breath. We were both in bad shape n completely drained out. In the mean while I had cracked the code to climb up stairs "so that i dont have to stop every few steps" I shared my trick with him n then we both continued up. N then when he said "lets se how we'll complete this" the only line which rang in my mind n I told him "IF NOT TODAY, I'LL NEVER COMPLETE THIS"
I found a new motivation within me - slowly, persistently, calmly we kept moving. Might b I motivated him a bit - n it reciprocated to me. Reached the hill top at 4am - almost screamed n high-fived everyone.

It was the time to return back down towards the camp for services after the temple visit.

We started our journey down around 4.45am, body was much more relaxed, less tired and mind was much calmer. The cold breeze was going strong and it was completely dark. All the pilgrims on the way down were carrying torches or mobile flashlights, chanting the religious mantras and there was this sense of belongingness and positive energy in the air. This time it was not just normal staircase, this was a mountain cut out in rough stairs and barely 5 feet wide, full of stones and thorny shrubs.

There was a sense of achievement that I completed the journey upstairs. But that soon disappeared, it was a long way down the hill and that too in a whole zig zag pattern. There were so many old couples, holding hands supporting each other. Some were slow some were fast, but all were in motion- when i looked down the hill, it seemed like a stream of lights was flowing down towards the valley. We reached the base of the hill in almost 50 minutes, and then it hit me - we had to climb one more hill and that was breaking my enthusiasm big time. We stopped for 5 minutes, and started back on the journey up the hill. We were 4 people travelling together. One surgeon, 2 dentists & a pharmacist - we has to wear white coat as a part of protocol and whenever people used to see us gasping n tired, the unusual comment used to come, DOCTOR SAHIB - THAK GAYE? It was a bad feeling for me n my associate, being medicos we need to be fit, else if we r so weak on our physical side, how to help others out?
It was the time of self realization. N this continued to hover in our minds till someone came n told me, "ITS VERY NICE OF YOU TO COME N HELP US ON THIS JOURNEY - DOCTORS ARE THE HELPERS SENT BY GODS". By then we almost reached top of second mountain, n it was time to start down again. Sun rays started to peep out of clouds, breeze got stronger and it was fun now. Legs had started to shake and control was getting weaker. Whenever it was steep slope we had to take support, so that we dont loose control. Second hill was over n now we had some water stalls on our way. We stopped n lied down for first time on the rocks, had few sips of water and the gravity seemed to be 20 m/s sq. We all 4 were supporting each other n started to walk down. The highest hill was still remaining n we just had traces of energy left. N this time things got reverse i was telling Ishita "Chal ho jaega - one step at a time" The most funny thing of this whole downhill journey was that - every time you ask someone that how far is the end - they will just say 10 minutes - 15 minutes and after walking 40 minutes we realize, its still half the way remaining. Dont know what to call this false motivation or Jhootivation ;)
We reached the top of last hill and it was such a relief, but this downhill journey seemed DANGEROUS FOR FIRST TIME. It was too rough n steep and I hate this Indian mentality of getting ahead and running fast and occupying the centre. From schools only, n most of families teach the kids to win, they teach us to be the one who tops everything. They dont teach us to think of a situation as a whole. Slow walkers one side, fast walkers one side... NOO... We Indians want to run fast everywhere n not think of others. WE NEED THIS TO CHANGE BIG TIME TO GROW AS A NATION, WE NEED TO THINK OF OUR FELLOW PERSONS.
The legs were trembling badly but with this much of crowd flowing, there was no chance to stop. And we kept supporting n walking down with almost no sensation left in legs, n we reached the destination by 8.45am n the whole journey of 20kms uphill downhill was over. We were happy, I was delighted on my over achievement. If i knew the journey would be thus difficult, i dont think I would have even couraged myself to start this... So "SOMETIMES ITS BETTER NOT TO KNOW THE SCENARIO, THE SITUATION GETS BEST OUT OF YOU".
Team KRYSTAL.
Women's day celebration
/E4/videos/1239504856184198/
Our Small Girl Is Growing Up...!! Congratulations Urmi.... On The Start Of The Beautiful Journey ☺️
Review & Ratings
Dr Shaswat is a Gem person n soft spoken man. Such a caring person .
Dr. and staff were very co-operative.
Doctors n staff are very caring.