Modern Dental Clinic
Jhotwara, Jaipur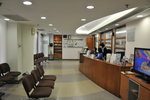 About Modern Dental Clinic
Modern Dental Clinic is well known clinic in jaipur.Few of the dental procedures they offer range from inducing fillings and repairs in the tooth, undertaking root canal surgeries, applying crowns (caps), bridges and implants, teeth whitening as well as extractions (surgical removal) of cavities/milky /disfigured/wisdom teeth. The clinic is also listed under Dentists, Dental Hospitals, Clinics. This clinic is operational from Monday to Saturday.
Clinic Address & Location
Shop No. 11-12, Balaji Tower and Residency, Near Shri Ambey Hospital, Jhotwara, Jaipur
My News Feed
Passionately done Endo therapy , finest artistry # laterally filled canals......
Smile#dentist#best dental treatment#jhotwara#
/Tdental.network/videos/403743876947639/
/Tdental.network/videos/446676912843400/
/Tdental.network/videos/3002834236423374/
Dental implant # solutions from tooth to root
/274187113530661/posts/326541981628507/
/189620265022569/posts/380992095885384/
/2061499764088629/posts/2166462776925660/
/2061499764088629/posts/2124776757760929/
Vertical fracture irt 15, immediate implant placed " A smile puts you on the right track "
"A smile is the most beautiful curve on a women's body " keep smiling with modern dental hospital
Endodontist#work#love to explore aberrant anatomy
Endodontist# single setting root canal # patient comfort # moderns priroty
medical health check up camp and blood donation camp.... join us in this Noble cause ...
Review & Ratings
One of the Best Dentist in Jhotwara, Jaipur. Excellent Environment at clinic for patients