Om Dental Clinic
Adajan, Surat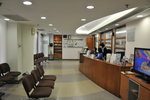 Clinic Address & Location
Shop no4,Ramkutir appt,Nr. gangeshwar temple, Adajan, Surat
My News Feed
singal tooth implant placement and crown ...
Smile, it's World Oral Health Day..!

" W.O.H.D offers the dental and oral health community a platform to take action and help reduce the overall disease burden. "

#WorldOralHealthDay #WorldOralHealthDay2018 #WOHD #Dentists #DentistsAroundTheWorld #DentistsNearby #OralHealth #DentalHealth
Why We Remind You?

Remind. Remind again. Remind them hard. Photos details how adherence to prescriptions written by doctor is so bad and why we 'FORGET' about it #digitalhealth #health #cbinsights #Rx #kivihealth.
https://business.facebook.com/notes/kivihealthcom/decoding-dental-implants-a-short-story/913766318796642/
" Life is very precious, take care of yourself & play holi with Natural Colours..! "

#Dentist #DentistNearby #Holi2018 #HappyHoli #OralCare #OralSurgery #DentalHealth #HealthyTeeth #OralHygiene #HappySmiles
Lifespan of Dentures is about 10 years while Braces can used up to a year.

#Dentist #DentistNearby #Dentures #Braces #OralCare #OralSurgery #DentalHealth #HealthyTeeth #OralHygiene #HappySmiles
Cosmetic Dentistry is gaining popularity day by day thanks to the global celebrity worship culture. People are looking for offbeat ways to enhance the appearance of their smiles.

#Dentist #DentistNearby #CosmeticDentistry #OralCare #OralSurgery #DentalHealth #HealthyTeeth #OralHygiene #HappySmiles
This Valentine's day take your health on a date with us.

Visit us for a routine check-up, eat healthy, work out often and gift yourself a healthy life.

#ValentinesDay2018 #ValentinesDay #14Feb #HealthyLove #HealthyLife
Happy International Dentists Day..!

#Dentist #DentistNearby #OralCare #OralSurgery #DentalHealth #DidYouKnow #HealthyTeeth #BrushingTeeth #OralHygiene #HappySmiles
Dental Bites - The Good & The Bad...

#Dentist #DentistNearby #OralCare #OralSurgery #DentalHealth #DidYouKnow #HealthyTeeth #BrushingTeeth #OralHygiene #HappySmiles
https://business.facebook.com/notes/kivihealthcom/pediatric-dentistry/895005737339367/
https://business.facebook.com/notes/kivihealthcom/bad-breath-will-ruin-your-social-life-big-time/895361637303777/
This Republic Day, celebrate the innovations in Dentistry..!

#Dentist #DentistsNearby #DigitalIndia #DigitalHealthCare #RepublicDay2018 #OralCare #OralSurgery #DentalHealth #HealthyTeeth #BrushingTeeth #OralHygiene #HappySmiles
A good Dentist can help you choose from various procedures to get the best of Oral Care.

Visit us to know better...

#Dentist #DentistsNearby #OralCare #OralSurgery #DentalHealth #HealthyTeeth #BrushingTeeth #OralHygiene #HappySmiles
It's time for you to be heard !

Please comment below and provide us your feedback...

#TeethCrown #ToothImplant #DentalCare #Dentist #DentistsNearby #OralCare #DentalHealth #HealthyTeeth #BrushingTeeth #OralHygiene #HappySmiles
https://business.facebook.com/notes/kivihealthcom/root-canal-treatment-myths-vs-facts/889068607933080/
https://business.facebook.com/notes/kivihealthcom/root-canal-treatment-myths-vs-facts/889068607933080/
Have a Happy and Safe Uttarayan..!

#DentalCare #Dentist #DentistsNearby #OralCare #DentalHealth #HealthyTeeth #BrushingTeeth #OralHygiene #HappySmiles
With the advancement in technologies, Dental Tooth Implant can now be an easy-to-manage procedure which looks and feels like Natural Teeth.

Visit us to know more...

#TeethCrown #ToothImplant #DentalCare #Dentist #DentistsNearby #OralCare #DentalHealth #HealthyTeeth #BrushingTeeth #OralHygiene #HappySmiles
How to handle and take care of your Sensitive Teeth...

#SensitiveTeeth #ToothSensitivity #DentalCare #Dentist #DentistsNearby #OralCare #DentalHealth #HealthyTeeth #BrushingTeeth #OralHygiene #HappySmiles
https://business.facebook.com/notes/kivihealthcom/preparing-for-a-visit-to-your-dentist/883469435159664/
Tooth Extraction is less painful compared to an infected tooth..!

Visit us today to know how we can help you get rid of the pain..!

#Dentist #Orthodontist #OrthodontistsNearby #DentistsNearby #DentalCare #OralCare #DentalHealth #HealthyTeeth #BrushingTeeth #OralHygiene #HappySmiles
This New Year's, make Health a Habit..!

#NewYear2018 #HappyNewYear #HealthyStart #DentalCare #Dentists #DentistsNearby #WeLoveDentistry #Teeth #OralHealth
Having a loose tooth ? Want to get rid of the pain ?

It's time to visit us..!

#Dentist #Orthodontist #OrthodontistsNearby #DentistsNearby #DentalCare #OralCare #DentalHealth #HealthyTeeth #BrushingTeeth #OralHygiene #HappySmiles
Have a Jolly Christmas filled with Smiles..!

#MerryChristmas #Christmas2017 #Dentist #Orthodontists #OrthodontistsNearby #DentistsNearby #DentalCare #OralCare #DentalHealth #HealthyTeeth #BrushingTeeth #OralHygiene #HappySmiles
Press "Like" if you think Root Canal Treatment is recommended to stop the infection from spreading...!

#DentalCare #Dentists #RCT #RootCanalTreatment #WeLoveDentistry #Teeth #OralHealth