Sai Physiotherapy Clinic
Memnagar, Ahmedabad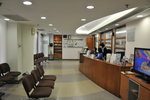 About Sai Physiotherapy Clinic
Clinic Address & Location
Shop No.19,Ground floor,Akshat Shopping Center,Bhuyangdev Cross Road, Memnagar, Ahmedabad
My News Feed
#stopcovid-19
#washhands
#avoidcrowds
#wearmask
#avoidhandshake
#saiphysiotherapyclinic
#bestphysiotherapyclinicinmemnagar
#call9904794547. For more info visit us at http://www.saiphysiotherapyclinic.in/latest-update/-stopcovid-19-washh/131?utm_source=facebookpage
#akshayatritiya
#happyakshayatritiya2021
#saiphysiotherapyclinic
#physiotherapyclinic
#bestphysiotherapycenterinahmedabad
#bavla
#Ahmedabad
#call9904794547
#eidmubarak
#wisheseidmubarak
#saiphysiotherapyclinic
#physiotherapyclinic
#call9904794547
#happymothersday
#loveumom
#mothersday
Are u suffering from Migraine/Headache?
We solve ur problem with Advanced PEMF Machine at Sai Physiotherapy Clinic, Memnagar, Ahmedabad & Bavla.
Best Physiotherapy clinic in Memnagar, Ahmedabad.
Call:- 9904794647
Website:- www.saiphysiotherapyclinic.in. For more info visit us at http://www.saiphysiotherapyclinic.in/latest-update/are-u-suffering-from/115?utm_source=facebookpage
In corona pandemic situation
We started
"Treat Without Touching The Patients" formula with Advanced PEMF MACHINE.
#Sai Physiotherapy clinic
# Dr. Vishal Patel
# Physiotherapist
# call:- 9904794547
. For more info visit us at http://www.saiphysiotherapyclinic.in/latest-update/in-corona-pandemic-s/114?utm_source=facebookpage
#Back pain#
#Postural backache #
#sciatica#
#Disc Lesion#
#PIVD#
#Wedge compression fractures
#Lumbar Spondylosis#
#Lower back m.Spasm#
#sai Physiotherapy clinic #
#physiotherapist near me#
#bavla#
#Ahmedabad#
#physiotherapy treatment#. For more info visit us at http://www.saiphysiotherapyclinic.in/latest-update/-back-pain-postura/90?utm_source=facebookpage
#Knee pain#
#Knee Arthritis Pain#
# Knee Fracture exercise #
# Knee Replacement Rehabilitation #
# RA Knee#
# Knee Synovitis#
# Sai Physiotherapy clinic #
#Physiotherapist near Me#
# Bavla#
# Ahmedabad#
. For more info visit us at http://www.saiphysiotherapyclinic.in/latest-update/-knee-pain-knee-ar/89?utm_source=facebookpage
#sai Physiotherapy clinic #
#Happy Ganesha Chathurthi#
# Physiotherapist #
#Ahmedabad#
#Bavla#
. For more info visit us at http://www.saiphysiotherapyclinic.in/latest-update/-sai-physiotherapy-c/88?utm_source=facebookpage
#Happy Krishna Janmashtami#
#Happy Dahi- Handi#
# Hare Krishna Mahotsav#
#Sai physiotherapy clinic #
# Dr.Vishal V.patel#
#Physiotherapist#
# Physiotherapist Near me#
# Physiotherapy Treatment #. For more info visit us at http://www.saiphysiotherapyclinic.in/latest-update/-happy-krishna-janma/87?utm_source=facebookpage
Happy Independence day#15 the August# Sai physiotherapy clinic #Happy Rakshabandhan#memnagar# Bavla#Physiotherapist near me#physiotherapy. For more info visit us at http://www.saiphysiotherapyclinic.in/latest-update/happy-independence-/86?utm_source=facebookpage
#Elbow pain#wrist pain# knee pain# Hip pain# Ankle pain#Lower back pain#Cervical pain# Shoulder pain#Paralysis# Bells palsy# Fracture# Physiotherapist near me# Physiotherapy clinic. For more info visit us at http://www.saiphysiotherapyclinic.in/latest-update/-elbow-pain-wrist-pa/85?utm_source=facebookpage
Ortho physiotherapy at Sai Physio Clinic.
Ahmedabad# Bavla# Memnagar#

Joint pain# Neck pain# Shoulder pain# Back pain# Knee pain# Hip pain# Elbow pain#Ankle pain#Wrist pain#Any type of Fracture. For more info visit us at http://www.saiphysiotherapyclinic.in/latest-update/ortho-physiotherapy-/84?utm_source=facebookpage
Parkinson's Disease #Tremors#sai physiotherapy clinic#memnagar#bavla#bhuyangdev# Physiotherapist near me#physiotherapy center. For more info visit us at http://www.saiphysiotherapyclinic.in/latest-update/center/83?utm_source=facebookpage
Bell's Palsy Treatment#Facial Paralysis# Said Physiotherapy clinic# Memnagar# Ahmedabad# Bavla# Physiotherapist near me# physiotherapist #Physical therapist#. For more info visit us at http://www.saiphysiotherapyclinic.in/latest-update/therapist/82?utm_source=facebookpage
Physiotherapy Treatment can relief from Tennis Elbow pain..
Sai physiotherapy clinic# Dr vishal v.patel# memnagar# Ahmedabad# bavla# best physiotherapy treatment in Bhuyangdev#
Elbow pain# Fracture# Tennis elbow # golfers Elbow ... For more info visit us at http://www.saiphysiotherapyclinic.in/latest-update/physiotherapy-treat/81?utm_source=facebookpage
Sai Physiotherapy clinic# Dr.Vishal .V.Patel# Memnagar# Bhuyangdev cross road#Ahmedabad#Bavla#Best Physiotherapist in Ahmedabad#. For more info visit us at http://www.saiphysiotherapyclinic.in/latest-update/sai-physiotherapy-cl/80?utm_source=facebookpage
#Physiotherapy Exercises #Electrical Modalities # Physiotherapy Education #Sai physiotherapy clinic#memnagar#ahmedabad#bavla#best physiotherapist in Bhuyangdev#. For more info visit us at http://www.saiphysiotherapyclinic.in/latest-update/-physiotherapy-exer/79?utm_source=facebookpage
#sai physiotherapy clinic#memnagar#ahmedabad#bhuyangdev#bavla#home visit#Physiotherapist#. For more info visit us at http://www.saiphysiotherapyclinic.in/latest-update/-sai-physiotherapy-c/78?utm_source=facebookpage
#sai physiotherapy clinic# memnagar# ahmedabad# physiotherapist #bhuyangdev. For more info visit us at http://www.saiphysiotherapyclinic.in/latest-update/-sai-physiotherapy-/77?utm_source=facebookpage
Are u suffering from Elbow Pain?
Are u suffering from Tennis/Golfers Elbow?

Physiotherapy Can solve ur Problem.

Come & Take Physiotherapy Treatment with Qualified Physiotherapist ...

#Elbow pain# Tennis Elbow# Golfers Elbow# Physiotherapy # Memnagar# Bhuyangdev# Bavla# Ahmedabad# Best physiotherapy Clinic#. For more info visit us at http://www.saiphysiotherapyclinic.in/latest-update/are-u-suffering-from/76?utm_source=facebookpage
Tips for stay healthy ..
#sai physiotherapy clinic# memnagar#ahmedabad#dr.vishal patel#joint pain#physiotherapy# Bhuyangdev#. For more info visit us at http://www.saiphysiotherapyclinic.in/latest-update/tips-for-stay-health/75?utm_source=facebookpage
Drink lots of Water & Stay healthy...
#sai Physiotherapy clinic#Memnagar#Physiotherapist#Ahmedabad#. For more info visit us at http://www.saiphysiotherapyclinic.in/latest-update/drink-lots-of-water-/74?utm_source=facebookpage
#sai Physiotherapy Clinic#Physiotherapy#Memnagar#Ahmedabad#. For more info visit us at http://www.saiphysiotherapyclinic.in/latest-update/-sai-physiotherapy-/73?utm_source=facebookpage
http://www.saiphysiotherapyclinic.in/latest-update/daily-health-mantra-/72?utm_source=facebookpage
Are you Suffering from Elbow Pain, Tennis Elbow, Golfer's Elbow & Elbow Fracture?
We solve ur Problem with Latest Modalities to Relieve ur Pain.

Elbow Pain# Elbow Fracture# Tennis Elbow# Golfer's Elbow# Sai Physiotherapy Clinic# Memnagar# Dr.Vishal V.Patel#. For more info visit us at http://www.saiphysiotherapyclinic.in/latest-update/s-elbow-sai-physiot/71?utm_source=facebookpage
Searching for physiotherapist in Memnagar ??
Sai Physiotherapy clinic is located near Bhuyangdev Circle

Call now and book your appointment . For more info visit us at http://www.saiphysiotherapyclinic.in/latest-update/searching-for-physio/70?utm_source=facebookpage
Don't take your neck pain easily it can cause you major injury to you.
Get your neck pain check up at Sai Physiotherapy Clinic at Bhuyangdev - Memnagar Road, Ahmedabad.

Call now : 08048035808
. For more info visit us at http://www.saiphysiotherapyclinic.in/latest-update/road/69?utm_source=facebookpage
Are you still suffering from past fracture pain ?
Consult now at Sai Physiotherapy Clinic.

We take care of all kind of problems like paralysis, Sciatica, Past Injury and Sports Injury.

Get your Body Check up now

Call : 08048035808

#physiotherapy #consultation #bodypain #paralysis #sciatica #sportsinjury #fracturepain #physiotherapist #memnagar #bhuyangdev #ahmedabad
#Sai physiotherapy clinic# Dr.Vishal v.Patel.#. For more info visit us at http://www.saiphysiotherapyclinic.in/latest-update/-sai-physiotherapy-/68?utm_source=facebookpage
#HAPPY HOLI#SAI PHYSIOTHERAPY CLINIC#BAVLA#AHMEDABAD#. For more info visit us at http://www.saiphysiotherapyclinic.in/latest-update/-happy-holi-sai-phys/67?utm_source=facebookpage
#Sai Physiotherapy Clinic#Dr.Vishal V.Patel#
Ahmedabad#Bavla#
M)9904794547. For more info visit us at http://www.saiphysiotherapyclinic.in/latest-update/-sai-physiotherapy-/66?utm_source=facebookpage
#BMD CAMP# SAI PHYSIOTHERAPY CLINIC#AHMEDABAD#DR.VISHAL V.PATEL#M) 9904794547#10/03/19, SUNDAY#MORNING 9:00 TO 12:00pm
. For more info visit us at http://www.saiphysiotherapyclinic.in/latest-update/-bmd-camp-sai-physi/65?utm_source=facebookpage
Calcium Check-Up Camp at # SAI PHYSIOTHERAPY CLINIC, BHUYANGDEV CROSS ROAD, AHMEDABAD...#. For more info visit us at http://www.saiphysiotherapyclinic.in/latest-update/calcium-check-up-cam/64?utm_source=facebookpage
#Knee pain# Arthritis Pain# Fracture Pain #
Sports injury pain#
Sai Physiotherapy Clinic#Dr.Vishal V.Patel.#
Ahmedabad# Bavla.
. For more info visit us at http://www.saiphysiotherapyclinic.in/latest-update/-knee-pain-arthriti/63?utm_source=facebookpage
Are u suffering from?
Back pain?
Sciatica ?
Disc prolapse?
Lumbar spondylosis?
#sai physiotherapy clinic # Dr vishal v.patel#
ahmedabad#bavla#. For more info visit us at http://www.saiphysiotherapyclinic.in/latest-update/are-u-suffering-from/61?utm_source=facebookpage
#Happy Republic Day#
#Jay Hind#
#Vande Matram#
#Sai Physiotherapy Clinic #. For more info visit us at http://www.saiphysiotherapyclinic.in/latest-update/-happy-republic-day-/60?utm_source=facebookpage
Tennis Elbow pain/ Lateral epicondylitis at Elbow/ Elbow pain
# sai physiotherapy clinic , Memnagar, Ahmedabad.Gujarat
M)9904794547. For more info visit us at http://www.saiphysiotherapyclinic.in/latest-update/tennis-elbow-pain-l/58?utm_source=facebookpage
Knee Problems .
Solve in Sai Physiotherapy Clinic , Memnagar, Ahmedabad.Gujarat.
M) 9904794547. For more info visit us at http://www.saiphysiotherapyclinic.in/knee-problems-solve-in-sai-p/b57?utm_source=facebookpage
Sai Physiotherapist Clinic
Dr.Vishal V Patel. (PT)
M) 99047 94547. For more info visit us at http://www.saiphysiotherapyclinic.in/sai-physiotherapist-clinic-dr/b56?utm_source=facebookpage
#Trust Me I m a PHYSIOTHERAPIST #
#Sai Physiotherapy clinic#
Physiotherapy Clinic In Memnagar, Ahmedabad, Gujarat .. For more info visit us at http://www.saiphysiotherapyclinic.in/-trust-me-i-m-a-physiotherapis/b55?utm_source=facebookpage
Physiotherapy clinic in Ahmedabad & Bavla.. For more info visit us at http://www.saiphysiotherapyclinic.in/physiotherapy-clinic-in-ahmed/b54?utm_source=facebookpage
Best Physiotherapy clinic in Memnagar, Ahmedabad, Gujarat.
# Dr.Vishal v.Patel.#
Consulting Physiotherapist
# HAPPY NEW YEAR TO U & UR FAMILY#. For more info visit us at http://www.saiphysiotherapyclinic.in/best-physiotherapy-clinic-in/b53?utm_source=facebookpage
Best Physiotherapy clinic in Memnagar, Ahmedabad, Gujarat.
# Happy Diwali to u & ur Family#
Sai Physiotherapy clinic
Ahmedabad | Bavla.
. For more info visit us at http://www.saiphysiotherapyclinic.in/best-physiotherapy-clinic-in-m/b52?utm_source=facebookpage
Best physiotherapy Clinic in Memnagar, Ahmedabad.Gujarat.
# HAPPY DHANTERAS #. For more info visit us at http://www.saiphysiotherapyclinic.in/best-physiotherapy-clinic-in/b51?utm_source=facebookpage
http://www.saiphysiotherapyclinic.in/best-physiotherapy-clinic-in-/b50?utm_source=facebookpage
Best Physiotherapy clinic in Memnagar, Ahmedabad.
Dr. Vishal V.Patel.( PT)
M) 99047 94547. For more info visit us at http://www.saiphysiotherapyclinic.in/best-physiotherapy-clinic-in-/b49?utm_source=facebookpage
# Happy Dusshera #. For more info visit us at http://saiphysiotherapyclinic.in/-happy-dusshera-/b48?utm_source=facebookpage
Happy navratri#
Best physiotherapy clinic in Memnagar... For more info visit us at http://saiphysiotherapyclinic.in/happy-navratri-best-physiothe/b47?utm_source=facebookpage
Best physiotherapy clinic in Memnagar, Ahmedabad....
PHYSIOTHERAPY CLINIC. For more info visit us at http://saiphysiotherapyclinic.in/best-physiotherapy-clinic-in-/b46?utm_source=facebookpage
I m proud to be Physiotherapist ....
DO EXERCISE INSTEAD OF TAKING MEDICINE...
Knee pain/ Osteo Arthritis of Knee/ Knee Ligament Injury/ Knee Fracture

Physiotherapy Treatment at SAI Physiotherapy Clinic, Memnagar
# HAPPY GANESH CHATURTHI#
# SAI PHYSIOTHERAPY CLINIC#
Happy World Physiotherapy Day.
Physiotherapy GOAL in Health Industry.
#Symptoms of Parkinson' s disease #
One of my patient reviews about sai physiotherapy clinic ,Bavla.
Review & Ratings
Good treatment and good staff I'm happy with vishal sir and there staff good service provide im better good feel
Good knowledge , great experience