Shahibaug-Agarwal's Multi Specialty Dental Clinic
Shahibaug, Ahmedabad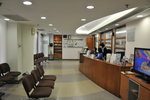 About Shahibaug-Agarwal's Multi Specialty Dental Clinic
Clinic Address & Location
Shahibaug-Agarwal's Multi Specialty Dental Clinic
B- 9/10, 1st Floor, Manibhadra Enclave, Opposite Rajasthan Hospitals, Shahibaug, Ahmedabad
My News Feed
#nomeansno #notobacco @ahmedabaddentalclinic @arvind.agarwal.165 @shalinigupta2505
We guide patients for oral health #brushingteeth @arvind.agarwal.165 @shalinigupta2505 @ahmedabaddentalclinic
We craft your smile #smiledesigning @arvind.agarwal.165 @ahmedabaddentalclinic @shalinigupta2505 @ Agarwal's Multispeciality Dental Clinic, Implant & Laser Center
Happy world ORTHODONTICS health Day 2019
#gujaratfoundationday @ahmedabaddentalclinic @arvind.agarwal.165 @shalinigupta2505
Make time for good oral health @ahmedabaddentalclinic @arvind.agarwal.165 @shalinigupta2505 @ Agarwal's Multispeciality Dental Clinic, Implant & Laser Center
Make time for good oral health @shalinigupta2505 @arvind.agarwal.165 @ahmedabaddentalclinic @ Agarwal's Multispeciality Dental Clinic, Implant & Laser Center
#voteforyourself2019 @shalinigupta2505 @ahmedabaddentalclinic @arvind.agarwal.165
#implant review @ahmedabaddentalclinic @arvind.agarwal.165 @shalinigupta2505
#mahavirjayanti @ahmedabaddentalclinic @shalinigupta2505 @arvind.agarwal.165
#ramnavmi @ahmedabaddentalclinic @arvind.agarwal.165 @shalinigupta2505
Conducted Dental awareness & checkup camp HEALTHY SMILE at Life Fitness Shahibaug. @ahmedabaddentalclinic @arvind.agarwal.165 @shalinigupta2505 @ Agarwal's Multispeciality Dental Clinic, Implant & Laser Center
Is it time for check up , visit us and get benefits @ahmedabaddentalclinic @arvind.agarwal.165 @shalinigupta2505
Health is wealth #hypertension #wecaredentalhealth @ahmedabaddentalclinic @arvind.agarwal.165 @shalinigupta2505
Happy holi #stayfit #stayhealthy @ahmedabaddentalclinic @shalinigupta2505 @arvind.agarwal.165
Regular scaling >> regular restoring >> regular check up Agarwal's Multispeciality Dental Clinic, Implant & Laser Center @arvind.agarwal.165 @shalinigupta2505
Happy Womens Day 2019 @ahmedabaddentalclinic @shalinigupta2505 @arvind.agarwal.165
Happy Dentist day @ahmedabaddentalclinic @shalinigupta2505 @arvind.agarwal.165
भगवान शिव सृष्टि के कारण हैं और सारे ब्रह्मांड में शक्ति के कारक। वे इस चराचर जगत् की चेतना हैं। महाशिवरात्रि के दिन ही भगवान शिव और माता पार्वती का विवाह हुआ था। शिवरात्रि के इस पावन पर्व पर अपने मित्रों, प्रियजन, और शिवभक्तों को महाशिवरात्रि की शुभकामनाएं।
Aim of Us , is Give you the best @ahmedabaddentalclinic @arvind.agarwal.165 @shalinigupta2505
Do you know the proper way of brushing your teeth?? Watch this...
https://youtu.be/QeQC93ezOlg
Your perfect smile is within your reach, ask us how ? We are smile designers , we are @ahmedabaddentalclinic @shalinigupta2505 @arvind.agarwal.165
We are being supported by you till almost 3 years . We care for your smile , we are Agarwal dental #sateliteahmedabad @shalinigupta2505 Agarwal's Multispeciality Dental Clinic, Implant & Laser Center @arvind.agarwal.165
We salute our martyrs. We are Agarwal dental . @ahmedabaddentalclinic @shalinigupta2505 @arvind.agarwal.165
Avulsed tooth ? Re implantation tooth of central incisor . Immediate treatment Agarwal's Multispeciality Dental Clinic, Implant & Laser Center @shalinigupta2505 @arvind.agarwal.165 @ Agarwal's Multispeciality Dental Clinic, Implant & Laser Center
Agarwal dental clinic celebrated maxillofacial surgeons day 2k19 @shalinigupta2505 @arvind.agarwal.165 @ahmedabaddentalclinic
When and why to visit dental clinic? Agarwal's Multispeciality Dental Clinic, Implant & Laser Center #cariesfreezone @shalinigupta2505 @arvind.agarwal.165 @ Agarwal's Multispeciality Dental Clinic, Implant & Laser Center
Road safety week 2k19 , rikshaw driver health checkup @arvind.agarwal.165 @shalinigupta2505 #newsnotes
#DentalFact

The first "toothbrush" (with bristles) was invented in 1498 in China and was made of animal bone, bamboo and hog hair.

#Dentist #DentalSurgeon #DentalClinic #DentalHospital #DentalClinicAhmedabad #DentistAhmedabad #Ahmedabad
Agarwal's Multispeciality Dental Clinic, Implant & Laser Center wishes everyone a Happy Gandhi Jayanti!

#HappyGandhijayanti #GandhiJayanti #GandhiJayanti2018 #FatherOfTheNation #India #Dentist #DentalSurgeon #DentalClinic #DentalHospital #DentalClinicAhmedabad #DentistAhmedabad #Ahmedabad
Agarwal's Multispeciality Dental Clinic, Implant & Laser Center Ahmedabad is a one-stop solution for all your dental and oral health problems. Our services include Dental Crowns and Bridges, Braces, Dental Fillings, Dental Scaling, Dental Implants, Root Canal Treatment, Cosmetic Dentistry etc.

Book an appointment today Call Us: +91 79 2286 1494 Or Visit: http://www.ahmedabaddentalimplant.com

#DentalCare #DentalTreatment #DentalImplants #Dentist #DentalSurgeon #DentalClinic #DentalClinicAhmedabad #DentistAhmedabad #Ahmedabad
#DentalCare

Teeth do several jobs for us. They are mainly designed to help us speak and chew our food. But we hear about people all the time using their teeth for other jobs like opening a bag of potato chips or bottles, chewing their fingernails or rip a price tag off a piece of clothing. Using your teeth for jobs they weren't designed for can cause damage to them.

#DentalCareTip #Dentist #DentalSurgeon #DentalClinic #DentalHospital #DentalClinicAhmedabad #DentistAhmedabad #Ahmedabad
#OurPatientTestimonial

This patient had a bad experience with previous dental treatment because of the faulty prosthesis. He felt a lot of pain due to the prosthesis. Agarwal's Multispeciality Dental Clinic, Implant & Laser Center, treated the patient and we re-designed the prosthesis and re-fabricated at the patient's utmost satisfaction level.

Watch his testimonial.

Visit Agarwal's Multispeciality Dental Clinic, Implant & Laser Center and get yourself and your family examined for oral health. Book your appointment today Call Us: +91 79 2286 1494 Or Visit: http://www.ahmedabaddentalimplant.com

#PatientTestimonial #Cosmeticdentistry #DentalTreatment #DentalImplants #Dentist #DentalSurgeon #DentalClinic #DentalClinicAhmedabad #DentistAhmedabad #Ahmedabad
#DentalFact

Two people don't have the same set of teeth. Your teeth are as unique as your Fingerprints.

#Dentist #DentalSurgeon #DentalClinic #DentalHospital #DentalClinicAhmedabad #DentistAhmedabad #Ahmedabad
Agarwal's Multispeciality Dental Clinic, Implant & Laser Center Ahmedabad is delighted to announce that our clinic has been certified as "Radiation safe" by the Atomic Energy Regulatory Board (AERB).

We are and were always proactive in taking steps to limit the X-ray radiation exposure to our patients and the environment. We are happy and proud of this certification stating that the radiation level in our clinic is under the permissible limits.

#DentalCare #Dentist #DentalSurgeon #DentalClinic #DentalHospital #DentalClinicAhmedabad #DentistAhmedabad #Ahmedabad
Agarwal's Multispeciality Dental Clinic, Implant & Laser Center wishes you all a Happy Ganesh Chaturthi. May the Lord Vighna Vinayaka removes all obstacles and showers you with bounties...

#HappyGaneshChaturthi #GaneshChaturthi #Dentist #DentalSurgeon #DentalClinic #DentalHospital #DentalClinicAhmedabad #DentistAhmedabad #Ahmedabad
#DentalCare

Flossing before brushing helps loosen food stuck in and around braces, allowing you to better clean your brackets and prevent tooth decay from leftover food particles.

#DentalCareTip #Flossing #Dentist #DentalSurgeon #DentalClinic #DentalHospital #DentalClinicAhmedabad #DentistAhmedabad #Ahmedabad
Everyone smiles in the same language.

Agarwal's Multispeciality Dental Clinic, Implant & Laser Center is happy to provide your smile with the care it needs. For more information about getting a full mouth reconstruction or smile makeover Call Us: +91 79 2286 1494 Or Visit: http://www.ahmedabaddentalimplant.com/

#Dentist #DentalSurgeon #DentalClinic #DentalClinicAhmedabad #DentistAhmedabad #Ahmedabad
Agarwal's Multispeciality Dental Clinic, Implant & Laser Center wishes a very Happy Teachers' Day to all the wonderful Teachers out there.

#HappyTeachersDay #TeachersDay #TeachersDayIndia #Dentist #DentalSurgeon #DentalClinic #DentalHospital #DentalClinicAhmedabad #DentistAhmedabad #Ahmedabad
Agarwal's Multispeciality Dental Clinic, Implant & Laser Center wishes you and your family a very happy Janmashtami! May Lord Krishna bless you with a healthy and prosperous future.

Stay healthy. Keep Smiling.

#HappyJanmashtami #Janmashtami #ShriKrishnaJanmashtami #Janmashtami2018 #Festival #India #Dentist #DentalSurgeon #DentalClinic #DentalClinicAhmedabad #DentistAhmedabad #Ahmedabad
#Quoteoftheday

"Dentists making the world a better place, one smile at a time."

#TodayQuote #Dentist #DentalSurgeon #DentalClinic #DentalHospital #DentalClinicAhmedabad #DentistAhmedabad #Ahmedabad
#HealthyTeethTip

Eating cheese and other dairy products also might help protect teeth against cavities. The calcium and phosphorous found in cheese are healthy for your teeth, it reduces the pH level in plaque and remineralizes enamel.

#HealthyTeethTips #TipsforHealthyTeeth #DentalCare #Dentist #DentalSurgeon #DentalClinic #DentalHospital #DentalClinicAhmedabad #DentistAhmedabad #Ahmedabad
Agarwal's Multispeciality Dental Clinic, Implant & Laser Center Wishes you & your family a very Happy and Joyous Raksha Bandhan!

#RakshaBandhan #HappyRakshaBandhan #HappyRakhi #Rakhi #Festival #India #Dentist #DentalSurgeon #DentalClinic #DentalClinicAhmedabad #DentistAhmedabad #Ahmedabad
#Quoteoftheday

"Smile is always in Fashion."

#TodayQuote #Dentist #DentalSurgeon #DentalClinic #DentalHospital #DentalClinicAhmedabad #DentistAhmedabad #Ahmedabad
A SMILE is a curve that sets everything STRAIGHT.

Agarwal's Multispeciality Dental Clinic, Implant & Laser Center is happy to provide your smile with the care it needs. For more information about getting a full mouth reconstruction or smile makeover Call Us: +91 79 2286 1494 Or Visit: http://www.ahmedabaddentalimplant.com

#Dentist #DentalSurgeon #DentalClinic #DentalClinicAhmedabad #DentistAhmedabad #Ahmedabad
Every sentiment is overwhelmed with pride, to see the shades of Independence day spreading happiness and great joy all around.

Agarwal's Multispeciality Dental Clinic, Implant & Laser Center wishes everyone a very Happy Independence Day!

#HappyIndependenceDay #15August #IndiaIndependenceDay #Freedom #IndependenceDayIndia #VandeMataram #Dentist #DentalSurgeon #DentalClinic #DentalClinicAhmedabad #DentistAhmedabad #Ahmedabad
Watch video of ISRO's Telemedicine Network 41st CME Program on "SCIENCE BEHIND YOUR SMILE" By Dr. Arvind Agarwal, M.D.S (Oral and Maxillo Facial Surgery) @Agarwal's Multispeciality Dental Clinic, Implant & Laser Center, Ahmedabad from DECU Studio in ISRO TM Network

#ISROTelemedicineNetwork #ContinuingMedicalEducation #CME #CMEProgrammeofDECU #Cosmeticdentistry #DentalTreatment #DentalImplants #Dentist #DentalSurgeon #DentalClinic #DentalClinicAhmedabad #DentistAhmedabad #Ahmedabad
On occasion of Oral Hygiene Day , we invite you all to take a Pledge that you shall take care of your oral health and hygiene

#oralhygieneday
#DidYouKnow

If you're right-handed, you will chew your food on your right side. If you're left-handed, you will tend to chew your food on your left side.

#DentalFact #Dentist #DentalSurgeon #DentalClinic #DentalHospital #DentalClinicAhmedabad #DentistAhmedabad #Ahmedabad
Orthodontic treatment is a way of straightening or moving the teeth and to improve the appearance of the teeth for your smile.

Book an appointment today Call Us: +91 79 2286 1494 Or Visit: http://www.ahmedabaddentalimplant.com

#Orthodontic #Orthodontictreatment #DentalCare #DentalTreatment #DentalImplants #Dentist #DentalSurgeon #DentalClinic #DentalClinicAhmedabad #DentistAhmedabad #Ahmedabad
Agarwal's Multispeciality Dental Clinic, Implant & Laser Center wishes you all a very Happy Friendship Day!

#HappyFriendshipDay #HappyFriendshipDay2018 #FriendshipDay2018 #FriendshipDay #Dentist #DentalSurgeon #DentalClinic #DentalClinicAhmedabad #DentistAhmedabad #Ahmedabad
Agarwal's Multispeciality Dental Clinic, Implant & Laser Center wishes you all a very happy Guru Purnima! May Guru's blessing always shower on you!

#HappyGuruPurnima #GuruPurnima #DentalClinic #DentalHospital #DentalClinicAhmedabad #DentistAhmedabad #Ahmedabad
#Quoteoftheday

"Dentists making the world a better place, one smile at a time."

#TodayQuote #Dentist #DentalSurgeon #DentalClinic #DentalHospital #DentalClinicAhmedabad #DentistAhmedabad #Ahmedabad
On #KargilVijayDiwas, Agarwal's Multispeciality Dental Clinic, Implant & Laser Center salute to all the Martyrs who laid down their lives in Kargil fighting for our motherland.

#JaiHind #KargilVijayDiwas26thJuly #SaluteIndianArmy
Sharing the images of a Patient who lost upper anterior teeth in an accident! We gave implants and fixed prosthesis!

Lost a Tooth due to an Accident? An implant is your best long lasting option to Replace it. Book an appointment today with Agarwal's Multispeciality Dental Clinic, Implant & Laser Center Call Us: +91 79 2286 1494 Or Visit: http://www.ahmedabaddentalimplant.com

#Cosmeticdentistry #DentalTreatment #DentalImplants #Dentist #DentalSurgeon #DentalClinic #DentalClinicAhmedabad #DentistAhmedabad #Ahmedabad
Bothered about your teeth looking YELLOW? Get that beautiful "Sparkling Smile" with our teeth whitening procedure. Teeth whitening helps improve the overall look of the teeth and makes them brighter.

Contact Agarwal's Multispeciality Dental Clinic, Implant & Laser Center to schedule an appointment with our dentist to discuss in detail which procedure is ideal for you. Call Us: +91 79 2286 1494 Or Visit: http://www.ahmedabaddentalimplant.com

#TeethWhitening #Cosmeticdentistry #DentalTreatment #DentalImplants #Dentist #DentalSurgeon #DentalClinic #DentalClinicAhmedabad #DentistAhmedabad #Ahmedabad
#HealthyTeethTip

Nuts are great for your teeth, they are the source of magnesium, calcium, phosphate & protein. Add some nuts to your regular diet for a healthy, beautiful smile and well-protected teeth and gums.

#HealthyTeethTips #TipsforHealthyTeeth #DentalCare #Dentist #DentalSurgeon #DentalClinic #DentalHospital #DentalClinicAhmedabad #DentistAhmedabad #Ahmedabad
#DentalCare
Replace your toothbrush every 3 to 4 months.

Toothbrushing plays an important everyday role for personal oral hygiene and effective plaque removal. The bristles become frayed and worn with use and cleaning effectiveness will decrease. Children's toothbrushes often need replacing more frequently than adult brushes.

#DentalCareTip #Dentist #DentalSurgeon #DentalClinic #DentalHospital #DentalClinicAhmedabad #DentistAhmedabad #Ahmedabad
Agarwal's Multispeciality Dental Clinic, Implant & Laser Center Ahmedabad dental team is committed to providing the highest quality dental care in our state of the art dental clinic.

Book your appointment today Call Us: +91 79 2286 1494 Or Visit: http://www.ahmedabaddentalimplant.com

#TeethSensitive #ColdSensitivity #DentalCare #DentalTreatment #DentalImplants #Dentist #DentalSurgeon #DentalClinic #DentalClinicAhmedabad #DentistAhmedabad #Ahmedabad
#DidYouKnow

The enamel on the top surface of your tooth is the hardest part of your entire body.

#DentalFact #Dentist #DentalSurgeon #DentalClinic #DentalHospital #DentalClinicAhmedabad #DentistAhmedabad #Ahmedabad
#HealthyTeethTip

Eating a handful of raw carrot acts as a natural toothbrush and reduces your risk of cavities.

Carrots keep your teeth healthy and are one of the great cavity-fighting vegetables. Carrots contain keratins which, research has confirmed, prevents dental decay. Carrots also act as natural abrasives. Crunchy veggies, like carrots, help clean your teeth.

#HealthyTeethTips #TipsforHealthyTeeth #DentalCare #Dentist #DentalSurgeon #DentalClinic #DentalHospital #DentalClinicAhmedabad #DentistAhmedabad #Ahmedabad
Don't let tooth sensitivity keep you from enjoying summer cold treats. From ice cream and ice gola to frozen yogurt and milkshakes, cold treats sure are a sweet way to cool down during the summer months.

Visit Agarwal's Multispeciality Dental Clinic, Implant & Laser Center and get yourself and your family examined for oral health and Say Goodbye to sensitivity.

Book your appointment today Call Us: +91 79 2286 1494 Or Visit: http://www.ahmedabaddentalimplant.com

#TeethSensitive #ColdSensitivity #DentalCare #DentalTreatment #DentalImplants #Dentist #DentalSurgeon #DentalClinic #DentalClinicAhmedabad #DentistAhmedabad #Ahmedabad
#Quoteoftheday

"Dentist is Doctor, Engineer and Artist."

#DentistQuote #TodayQuote #Dentist #DentalSurgeon #DentalClinic #DentalHospital #DentalClinicAhmedabad #DentistAhmedabad #Ahmedabad
#Celebrating#
#Internationalyogaday#
#21stjune#
#loveforyoga#@happie world yog day
#DentalCare
Protect your teeth from injury

Avoid serious injuries by taking simple precautions, such as wearing a mouth guard or a helmet can help protect your teeth from injury while playing sports.

#ProtectTeeth #Dentist #DentalSurgeon #DentalClinic #DentalHospital #DentalClinicAhmedabad #DentistAhmedabad #Ahmedabad
#Quoteoftheday

"Be true to your teeth and they won't be false to you." - Soupy Sales

#TodayQuote #Dentist #DentalSurgeon #DentalClinic #DentalHospital #DentalClinicAhmedabad #DentistAhmedabad #Ahmedabad
#HealthyTeethTip

Sesame seeds are rich in calcium, which helps in keeping your teeth healthy, strong, dissolve the plaque and build tooth enamel.

#HealthyTeethTips #TipsforHealthyTeeth #DentalCare #Dentist #DentalSurgeon #DentalClinic #DentalHospital #DentalClinicAhmedabad #DentistAhmedabad #Ahmedabad
#DentalCare

Always Use a Soft Bristled Brush

It's a common misconception that hard bristled toothbrushes clean better. The truth is, they can actually damage your teeth and gums.

#DentalCare #Dentist #DentalSurgeon #DentalClinic #DentalHospital #DentalClinicAhmedabad #DentistAhmedabad #Ahmedabad
Agarwal's Multispeciality Dental Clinic, Implant & Laser Center wishes you all a very Happy International Yoga Day.

#Yogaday #Yoga #InternationalYogaDay #WorldYogaDay #21stJune #Yogaday2018 #DentalClinic #DentalHospital #DentalClinicAhmedabad #DentistAhmedabad #Ahmedabad
Agarwal's Multispeciality Dental Clinic, Implant & Laser Center wishes all of you across the globe a very Happy Father's Day.

#HappyFathersDay #FathersDay #FathersDay2018 #DentalClinic #DentalHospital #DentalClinicAhmedabad #DentistAhmedabad #Ahmedabad
We are pleased to announce that Dr. Arvind Agarwal today conducted a lecture in ISRO ON "SCIENCE BEHIND YOUR SMILE A DENTIST APPROACH" which was telecast in entire India thru Isro Satellite as Telemedicine program.

#ahmedabad #ahmedabaddental #drarvindagarwal #isro #smile
"Take Care of Your Teeth, and Your Teeth Will Take Care of You."

#TodayQuote #Dentist #DentalSurgeon #DentalClinic #DentalHospital #DentalClinicAhmedabad #DentistAhmedabad #Ahmedabad
#Quoteoftheday

"A Smile Is The Prettiest Thing You Can Wear."

#SmileQuote #TodayQuote #Dentist #DentalSurgeon #DentalClinic #DentalHospital #DentalClinicAhmedabad #DentistAhmedabad #Ahmedabad
On this World No Tobacco Day, Let's pledge to stop the use of tobacco and save your life from lethal diseases (cancer, heart problem) or even death.

#WorldNoTobaccoDay #WNTD #QuitTobacco #QuitSmoking #NoTobacco #Dentist #DentalSurgeon #DentalClinic #DentalHospital #DentalClinicAhmedabad #DentistAhmedabad #Ahmedabad
#Quoteoftheday

"A Smile Is The Prettiest Thing You Can Wear."

#SmileQuote #TodayQuote #Dentist #DentalSurgeon #DentalClinic #DentalHospital #DentalClinicAhmedabad #DentistAhmedabad #Ahmedabad
#HealthyTeethTip

Drinking fluoridated water throughout the day helps wash away some of the sugars and food particles from your teeth that can cause stains and cavities. Fluoride strengthens the entire tooth structure, making it more resistant to decay.

#HealthyTeethTips #TipsforHealthyTeeth #DentalCare #Dentist #DentalSurgeon #DentalClinic #DentalHospital #DentalClinicAhmedabad #DentistAhmedabad #Ahmedabad
#Quoteoftheday

"Nothing you wear is more important than your smile." - Connie Stevens

#Smile #SmileQuote #DentistQuote #TodayQuote #Dentist #DentalSurgeon #DentalClinic #DentalHospital #DentalClinicAhmedabad #DentistAhmedabad #Ahmedabad
#DentalCare

Bleeding gums are commonly caused by gum infections and brushing too hard. However, it can also be a symptom of vitamin deficiency, liver cirrhosis, tooth decay, anemia, and more.

#DentalCare #Bleedinggums #Dentist #DentalSurgeon #DentalClinic #DentalHospital #DentalClinicAhmedabad #DentistAhmedabad #Ahmedabad
#HealthyTeethTip

Healthy and strong teeth need an appropriate amount of calcium consumption. Low-fat or fat-free dairy products such as milk, cheese, plain yogurt, green leafy vegetables, and almonds are good sources of calcium.

Loose teeth, premature tooth loss, softening of teeth and bleeding of gums are all signs of calcium deficiency. Eating foods that are rich in calcium and vitamin D can help strengthen your teeth, bones and help maintain healthy gums.

#HealthyTeethTips #TipsforHealthyTeeth #DentalCare #Brushing #DentalFloss #Dentist #DentalSurgeon #DentalClinic #DentalHospital #DentalClinicAhmedabad #DentistAhmedabad #Ahmedabad
As we celebrate International Day of Action for Women's Health on May 28, we should reflect on the physical, emotional and psychosocial dimensions of women's health as well as the reasons to support girls' and women's health throughout the life cycle.

#InternationalDayofActionforWomensHealth #IDAWH #IDAWH2018 #WomensHealthDay
#Quoteoftheday

"Dentist is Doctor, Engineer and Artist."

#DentistQuote #TodayQuote #Dentist #DentalSurgeon #DentalClinic #DentalHospital #DentalClinicAhmedabad #DentistAhmedabad #Ahmedabad
#DentalCareTip

Drinking a carbonated beverage is actually one of the worst things you can do for your dental health.
Most sodas contain phosphoric acid and citric acid, which are both highly damaging to your teeth. Acids can soften the enamel of the teeth, increasing the risk of cavities and tooth decay.

#DentalCare #StopDrinkingSoda #Dentist #DentalSurgeon #DentalClinic #DentalHospital #DentalClinicAhmedabad #DentistAhmedabad #Ahmedabad
#Quoteoftheday

"Smile, it lets your teeth breathe."

#SmileQuote #TodayQuote #Dentist #DentalSurgeon #DentalClinic #DentalHospital #DentalClinicAhmedabad #DentistAhmedabad #Ahmedabad
Agarwal's Multispeciality Dental Clinic, Implant & Laser Center is a one-stop solution for all your dental needs. We use the latest gadgets and treatment techniques, procedures and dental materials to offer a wide range of options to suit your dental needs.

Book your appointment today Call Us: +91 79 2286 1494 Or Visit: http://www.ahmedabaddentalimplant.com

#DentalCare #DentalTreatment #DentalImplants #Dentist #DentalSurgeon #DentalClinic #DentalClinicAhmedabad #DentistAhmedabad #Ahmedabad
Let's Thank our Mother this Mother's Day for all their love, time and kindness they showered on us.
A very Happy Mother's Day​ to all!

#HappyMothersDay #MothersDay #MothersDay2018 #DentalImplants #DentalImplantTreatment #Dentist #DentalSurgeon #DentalClinic #DentalClinicAhmedabad #DentistAhmedabad #Ahmedabad
#QuitSmoking

Smoking reduces your ability to fight infection throughout the body, including in the mouth and gums.

#SmokingandOralHealth #OralHealth #DentalCare #Dentist #DentalSurgeon #DentalClinic #DentalHospital #DentalClinicAhmedabad #DentistAhmedabad #Ahmedabad
Agarwal's Multispeciality Dental Clinic, Implant & Laser Center provide comprehensive, stressfree and high-quality dental care in a comfortable environment with the specialised laser, implant and cosmetic dental clinic with 20 years of experience.

To schedule an appointment Call Us: +91 79 2286 1494 Or Visit: http://www.ahmedabaddentalimplant.com

#DentalImplantTreatment #Dentist #DentalSurgeon #DentalClinic #DentalClinicAhmedabad #DentistAhmedabad #Ahmedabad
#DentalCareTip

Avoid eating too much sugary and sticky foods & have more fibrous food in your diet.

#DentalCare #StopEatingSoMuchSugar #Dentist #DentalSurgeon #DentalClinic #DentalHospital #DentalClinicAhmedabad #DentistAhmedabad #Ahmedabad
Agarwal's Multispeciality Dental Clinic, Implant & Laser Center help you get that confidence back. Dental implants are the ideal solution for replacing one or more missing teeth.

Book your appointment today for Dental Implants Call Us: +91 79 2286 1494 Or Visit: http://www.ahmedabaddentalimplant.com

#DentalImplants #DentalImplantTreatment #Dentist #DentalSurgeon #DentalClinic #DentalClinicAhmedabad #DentistAhmedabad #Ahmedabad
#Quoteoftheday

"Smiles are free but they are worth a lot"

#SmileQuote #TodayQuote #Dentist #DentalSurgeon #DentalClinic #DentalHospital #DentalClinicAhmedabad #DentistAhmedabad #Ahmedabad
https://graph.facebook.com/180842198602211/albums/1924400697579677/
#Quoteoftheday

"Every tooth in a man's head is more valuable than a diamond" - Miguel de Cervantes

#DentalQuote #TodayQuote #Dentist #DentalSurgeon #DentalClinic #DentalHospital #DentalClinicAhmedabad #DentistAhmedabad #Ahmedabad
#DentalCareTip

Brushing alone cannot clean between the teeth properly. It is important to also use dental floss, and in many cases, interdental brushes.

#DentalCare #Brushing #DentalFloss #Dentist #DentalSurgeon #DentalClinic #DentalHospital #DentalClinicAhmedabad #DentistAhmedabad #Ahmedabad
#20YearsTogether

On the occasion of 20th Anniversary of Agarwal's Multispeciality Dental Clinic, Implant & Laser Center

We offer A FREE DENTAL CHECKUP & ONE X-RAY and get free consultancy from our experts.

Date: 9th - 14th April 2018
Time: 11:00AM to 02:00PM & 06:00PM to 08:00PM

Clinic Address: B/7-10, Manibhadra Enclave, Opp. Rajasthan Hospital, Shahibaug, Ahmedabad - 380 004

Call Us: +91 79 2286 1494
Visit: http://www.ahmedabaddentalimplant.com

#FreeDentalCheckup #FreeDentalCheckupinAhmedabad #20thAnniversary #Celebrating20YearsofDentalCare #DentalClinic #DentalClinicAhmedabad #DentistAhmedabad #DentalImplantAhmedabad
Agarwal's Multispeciality Dental Clinic, Implant & Laser Center wishes you Happy World Health Day!

The World Health Day is a global health awareness day celebrated every year on 7 April, under the sponsorship of the World Health Organization (WHO).

World Health Day celebration focuses on increasing life expectancy by adding good health to the lives of people and promoting healthier living habits across the globe.

#WorldHealthDay #WHD2018 #7April #Health4all
Agarwal's Multispeciality Dental Clinic, Implant & Laser Center wishes you Happy World Health Day!

The World Health Day is a global health awareness day celebrated every year on 7 April, under the sponsorship of the World Health Organization (WHO).

World Health Day celebration focuses on increasing life expectancy by adding good health to the lives of people and promoting healthier living habits across the globe.

#WorldHealthDay #WHD2018 #7April #Health4all
On the occasion of our 20th Anniversary, Agarwal's Multispeciality Dental Clinic, Implant & Laser Center would like to take this opportunity to formally thank everybody for their continued support on our journey, from our existing patients to patients who have referred their family and friends.

We would also like to extend a warm welcome to all our new and future patients.

#DentalClinicAhmedabad #DentistAhmedabad #DentalImplantAhmedabad
On the occasion of our 20th Anniversary, Agarwal's Multispeciality Dental Clinic, Implant & Laser Center would like to take this opportunity to formally thank everybody for their continued support on our journey, from our existing patients to patients who have referred their family and friends.

We would also like to extend a warm welcome to all our new and future patients.

#DentalClinicAhmedabad #DentistAhmedabad #DentalImplantAhmedabad
Agarwal's Multispeciality Dental Clinic, Implant & Laser Center wishes you all a very happy Mahavir Jayanti!

#HappyMahavirJayanti #MahavirJayanti #MahavirJayanti2018
"Smiles are free but they are worth a lot"
#DentalCareTips

Brush your teeth first thing in the morning and just before you go to bed for two minutes using a fluoride toothpaste.

#DentalHygieneTips #DentalCare
Agarwal's Multispeciality Dental Clinic, Implant & Laser Center wishes you all a very happy WORLD ORAL HEALTH DAY.

We are thankful for giving us the chance to serve you in maintaining your good oral health...
We wish to continue this journey along with u for a long time...

Below are some simple and basic tips to maintain your good oral health.:

1) Brush your teeth twice a day for 3 minutes
2) Floss your teeth daily
3) Keep your tongue clean.
4) Have regular checkup done once in 6 months.
5 ) Avoid eating too much sugary and sticky food & have more fibrous food in your diet.

To know more about oral health Call Us: +91 79 2286 1494 or Visit: http://www.ahmedabaddentalimplant.com

#WorldOralHealthDay #OralHealthDay #WOHD #ThinkMouthThinkHealth #SayAhh #WOHD18 #DentalClinic #Ahmedabad
#Quoteoftheday

"Smiles are free but they are worth a lot"

#SmileQuote #Quote #Smile #DentalClinic #DentalClinicAhmedabad #DentistAhmedabad #DentalImplantAhmedabad
Brush your teeth first thing in the morning and just before you go to bed for two minutes using a fluoride toothpaste. You need to brush your teeth for at least 2 minutes, making sure to cover all of your teeth.

#DentalCareTips #DentalHygieneTips #DentalCare #Brushyourteeth #DentalClinic #DentalClinicAhmedabad #DentistAhmedabad #DentalImplantAhmedabad
#ThankYouAll

Thank You To All Of Our Wonderful Patients For Your Continued Trust And Support! We are really happy and proud of continuous faith and trust of our patients for their dental care.

To know more about Agarwal's Multispeciality Dental Clinic, Implant & Laser Center Call Us: +91 79 2286 1494 or Visit: http://www.ahmedabaddentalimplant.com

#DentalCare #DentalClinic #DentalClinicAhmedabad #DentistAhmedabad #DentalImplantAhmedabad
Poor dental health not only affects the mouth but also affects your body..
#Nationaldentistday#
#proudtobedentist#
#6thmarch#
[#fullmouthcase#
#implants#
#happiepatients#
@Agrawal dental clinic shahibaug
Cont for more details
www.ahmedabddentalimplant.com
https://web.facebook.com/photo.php?fbid=10208611632513420&set=pcb.10208611678514570&type=3
Review & Ratings
Nice experience, very supportive staff. Listen to the.problems very carefully
Awesome !!! It's totally painless there is some magic in the hands of dr Arvindbhai Agrawal patient like me very much worried dnt lik to visit to dentist Bt i regularly visit now. N big thanks to him.