Shree Sai Dental Care
Rustampura Surat, Surat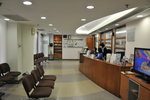 About Shree Sai Dental Care
Clinic Address & Location
102,Jay Arcade ,opp. central Bank of India,Nr, Nahar Hospital, Rustampura Surat, Surat
My News Feed
Saving previous tooth is very much like "Saving private Ryan", Have you watched the movie yet? If yes, then you'll understand what it is to save a tooth. Always ask your dentist if your tooth is salvageable. A case showing how grossly decayed tooth was saved by Root Canal Treatment and a ceramic crown after that. #rootcanaltreatment #savingprivateryan #savingtooth #rct #pfm #ceramics #endodontics #dentistlife #dentistry #shreesaidentalcare #dentistinsurat #dentistryworld #dentalworld
Video showing how we do RCT these days.Rotary endodontics has changed the way we do Root canals. It's fast, reliable, more accurate and painless. Single sitting RCT. #rotaryendodontics #endodontics #protapergold #dentsply #coltene #rubberdam #painlessdentistry #savetooth #apexlocator #eighteeth #stateoftheart #technology
Diastema closure on lower anteriors with E MAX VENEERS.
#emax #emaxveneers #veneers #dentalworld #dentistry #dentist #surat #shreesaidentalcare #beautifulsmiles #healthylifestyle #healthysmile #smile #Smilerehab #smiledesign #cadcamdentistry #lithiumdisilicate #ivoclarvivadent
Love for Endo. Rotary Root canal Treatment. #endodontics #endolove #dentistry #dentalworld #dentistinsurat #shreesaidentalcare #painless #painlessdentistry #crown #rootcanal @ Shree Sai Dental Care
Teeth defines your identity. Journey From edentulism to removable denture. Along came 5kgs of weight gain in 1.5 months. #completedenture #denture #dentistry #dentistinsurat #prosthodontics #beautifulsmiles #smile #Smilerehab #bpsdentures #healthylifestyle #beinghealthy #surat #shreesaidentalcare
A #feedback from one of our implant patients. #testimony #successstories #implantologist #surat #shreesaidentalcare
An elderly patient in seventies with 5 implants in place. After nearly 5 years(he got his lower teeth removed long back) he could now eat his favourite lamb curry. He told me I added few years to his life. Those words are a pride in itself. #successstories #happypatient #proudmoment #healthyfood #healthylifestyle #dentalimplants #smile #newlife #dentistry #dentist #dentistinsurat #beautifulsmiles #implantology #shreesaidentalcare #surat
Yet another case of smile designing. Cad/cam crowns in place. He din't knew all these years that he could smile this good. #happy #happysmiles #beautifulsmiles #cadcamdentistry #dentistry #dentalworld #pfm #ceramiccrown #dentistinsurat #shreesaidentalcare #makemesmile #smiledesign #prosthodontics #surati #changinglives @ Shree Sai Dental Care
A lost legend. After Dental implant boom, Cast partial Denture(removable denture) has somehow lost its glory. Though, anyday it is the most reliable option when implants are not feasible or when one has budget constraints. Its durable, has snug fit, hassle free and patient friendly. Not to mention it's also PAIN FREE !!
#dentistry
#dentistinsurat #castpartialdenture #dentures #shreesaidentalcare #removabledenture #durable #cadcamdentistry #painlessdentistry #dentalworld #dentalhygiene @ Shree Sai Dental Care
One life, One smile-Let's change it for the better. This is the case of #Smilerehab where the entire dentition was taken care of. Patient is in her mid fifties.She now smiles with a zeal to live life to the fullest. Her life is changed, change yours now. Lets pledge to a healthy life.
#newsmile #fmr #dentistry #aesthetics #cosmeticdentistry #zirconia #smile #dentistinsurat #successstories #healthysmile #beautifulsmile #dental #changeyourlife #shreesaidentalcare #dentistrylife #smiledesign @ Shree Sai Dental Care
Successfully completed yet another Implant case. Happy patient and Happy doctor. #successstories #dentalimplants #dentistry #dentistinsurat #smiles #implantology #osstem #dentalsurgery #surat @ Shree Sai Dental Care
Wishing you all a memorable Diwali!!
Dentistry and artistry go hand in hand. We try our level best to make you smile louder and happier.
A young woman enters my clinic and complains of an unaesthetic smile. The old crown(cap) was not doing any justice to her smile. After discussing few materials we decided to go for an Emax crown which will not only change the way she smiles now (very shy) but also will change the way she deals with the world.
A beautiful smile can make you confident than ever before.
Now she stands tall with her new smile and we stand taller in our standards of care and treatment.
Successfully completed single Implant surgery. The best way to replace your lost tooth/teeth.
Lower full arch implant rehabilitation.
Yet another case of smile design completed successfully. Lower front teeth were all scavenged by pyorrhea. New zirconia bridge in place. Along with Smile, patients speech has changed profoundly. That's how malaligned teeth affects aesthetics and speech function.
#pyorrhea #smiledesign #zirconia #phonetics #beautifulsmile #dentistinsurat
A 9 year old walk patient walks in ,accompanied by his father, for a irregularly placed front tooth. On examination it was found out that mesiodens was present leading to flaring of the front tooth(Right central incisor). Mesiodens is an extra tooth (supernumerary tooth) present between the two central incisors. It can result in oral problems such as malocclusion, food lodgement, poor esthetics and sometimes a cyst formation. Early diagnosis and it's removal is significant to avoid any orthodontic (braces) treatment.
The tooth was removed painlessly and patient is recalled after 6 months.
Smile designing with Zirconia crowns...Mimicking Nature.
Successfully completed 3 days of advanced training in full mouth rehabilitation under one of the most eminent mentor in India - Dr Moez khakiani...
Routine root canal treatment in a tooth with curves. Pain is relieved. X rays following the treatment.
Much thanks Dr.Jugal for treating me so well and keeping me stress free the entire treatment and being so calm with me. Your service was extremely satisfactory, neat and result oriented. Surely a dentist to be recommended! Way to go young doc.. All the best
Conducting Free Dental Check up Camp..
Dental Decay gives an unaesthetic appearance to your smile.
All the decay removed and filled with a resin.
#cavity #resinfilling #smiledesign #dentistinsurat
5 packets of kesar Gutkha everyday for 9 years can get you this. Blanket of darkness.
Professional cleaning was done to remove the stains and bring those teeth in light.
#saynotogutkha #saveteeth #dentistinsurat
Old worn out dental bridge in lower jaw replaced with a new ceramic one! new smile ! better hygiene! new shine!
HAPPY IMPLANT. Replacing missing tooth with an implant supported crown.
They are safe
Bio-compatible and easily accepted by our body
Durable
Proud moment ! Getting published in Indian Journal of Research.
A multidisciplinary approach: Orthodontics combined with EMAX Veneers.
https://www.worldwidejournals.com/paripex/recent_issues_pdf/2018/February/February_2018_1517832096__85.pdf
Smile Rehab successfully done in lower teeth. #lifechangingdentistry #smilerehab #dentistinsurat
Today, we live in a world of technology and even dentistry has joined hands with it. This denture was designed digitally and the result was beyond expectations. Ask us for Digital Dentures. Call us now -9714427823...
All her teeth in upper jaw were lost and she could barely smile. Implant surgery was done and new set of teeth given.She now smiles beautifully and couldn't be more happier.
Successfully placed 7 implants in lower jaw in an elderly diabetic patient. Now he can gracefully smile and have his favorite food without a glitch.
Review & Ratings
As always.. prompt and warm welcome... proffessional yet friendly...