Anand Dental Clinic
Mukund Nagar, Pune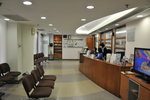 About Anand Dental Clinic
Clinic Address & Location
Shop No. 13, Adinath Shopping Complex Pune Satara Road, Mukund Nagar, Pune
Review & Ratings
I recently had a hair therapy session with Dr. Divya, and I couldn't be more pleased with the experience. Her expertise as a dentist, hair, and skin specialist truly shines through. Dr. Divya was not only knowledgeable but also exceptionally kind and helpful throughout the process. I highly recommend her clinic for anyone seeking top-notch care in these areas.
Very paitient and good doctor
Amazing Experience for my Dental Treatment. Highly recommended.