The Tooth Fairy Pediatric Dental Clinic
Navrangpura, Ahmedabad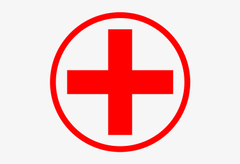 About The Tooth Fairy Pediatric Dental Clinic
Our clinic is modern yet every detail of space has been designed to be fun and inviting for kids. Kids` friendly theme of the clinic includes kids` play zone that welcomes them into an open and cheerful atmosphere. We have a variety of books to read, movies to watch and games to play. Visit photo gallery for a quick glance.
Our clinic has two treatment rooms with state of the art technology to enhance patient care and comfort and help your child get the smile he/she deserves. Both the rooms have a unique theme to make your child feel special and at ease.

One of the treatment rooms has a Dino chair, exclusively for kids. Dino chair is a colourful chair featuring dinosaur and has a screen where the child can watch cartoons while getting the treatment done. Kids often forget that they are in a highly skilled pediatric dentistry clinic!

The other treatment room has a soothing and soft interior touch, where our matured teenager friends are treated.
Clinic Address & Location
The Tooth Fairy Pediatric Dental Clinic
Choice Snack Bar, 4, Kalpana Colony, Near, Chimanlal Girdharlal Rd, Navrangpura, Ahmedabad